Last glance into my studio in Brasilia . I am leaving with a laughing and crying eye for Beijing/China this month together with my family. Crying because I had the most wonderful 3 years in this room, made an immense advancement in technique and conceptual development of mosaic projects and gained a lot of experience in teaching the craft. And most importantly I made a lot of good friends. I can not thank my neighbor Cida Carvalho enough for all her support and my students who became true friends.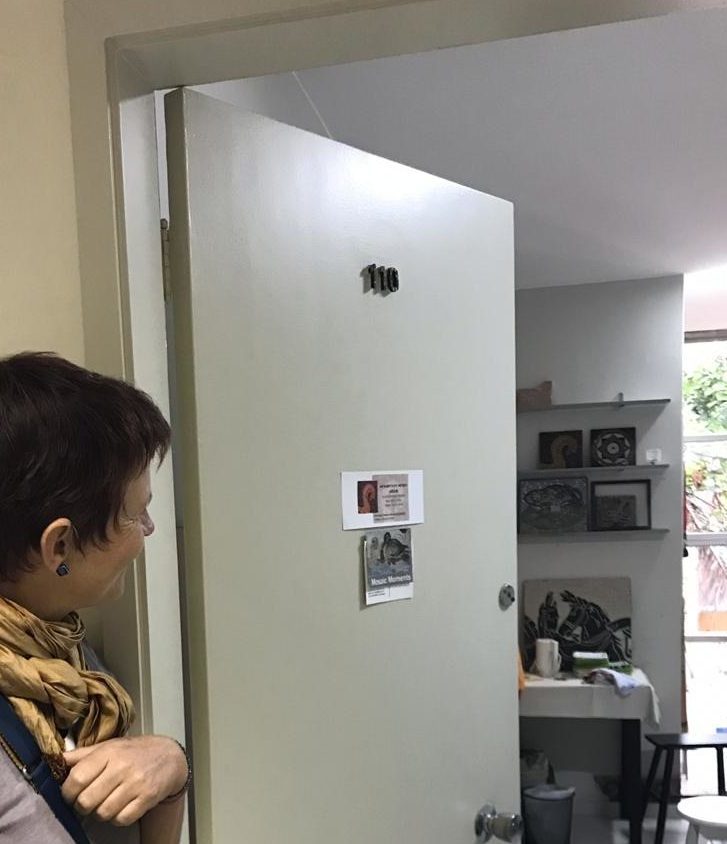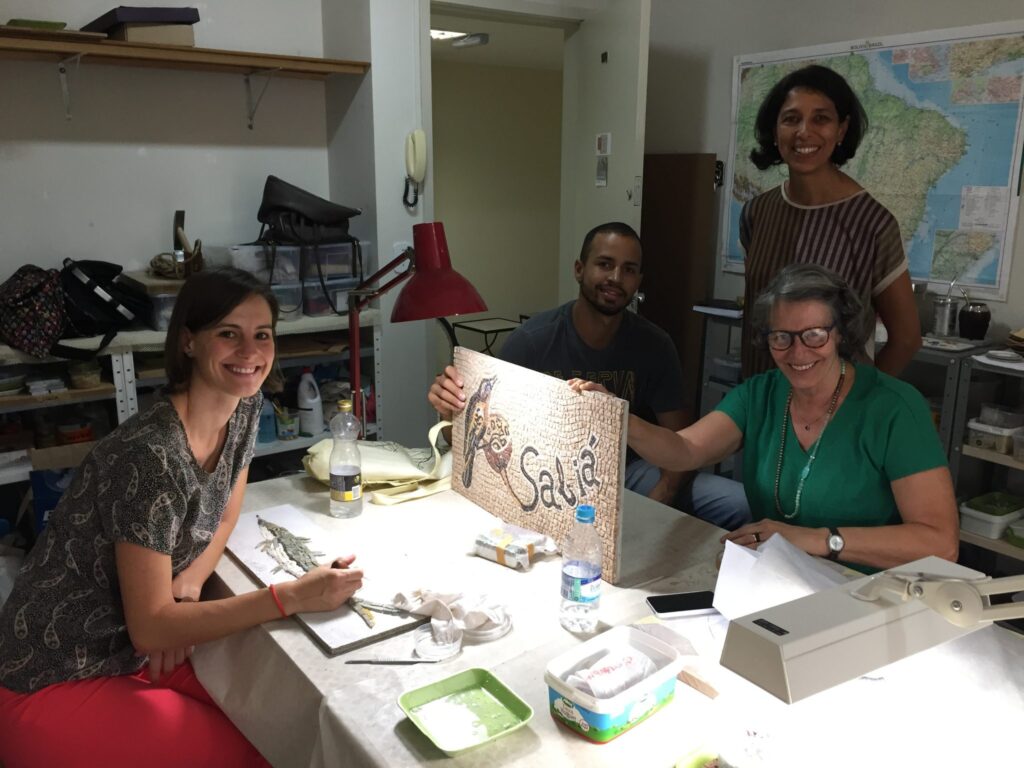 Laughing because Gabriela Urquiola (standing)- a Bolivian architect bought the studio and is keeping roman mosaic and classes alive. I am sooo happy about this incredible coincidence that Gabriela came to Brasilia after living and working as a mosaicist in Rome for 11 years.
And I am determined to build up a new mosaic moments studio in Beijing where we, as an expat family, are posted from Mid March 2019.
There I will meet with Sani, I am friends with since my first mosaic days in Ankara Turkey and Edilene who was one of my first students at mosaic moments in Brasilia.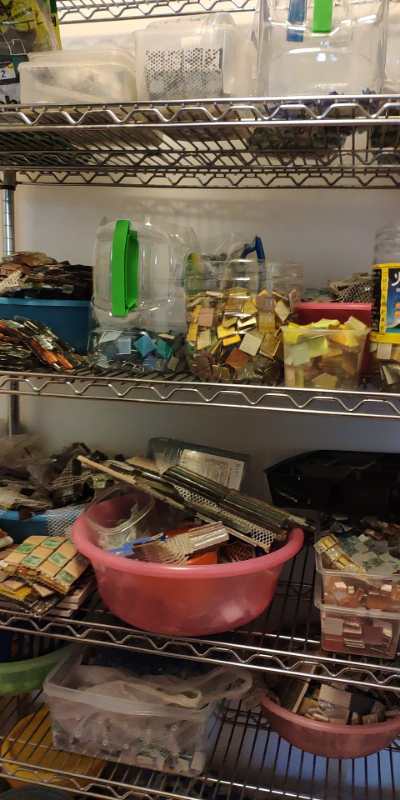 Sani has already put me in contact with a group of expat mosaic makers in Beijing and secured a stock of mosaic material from a leaving mosaic artist. I feel this craft has real connecting power. It is amazing!