… is being developed together with the residents of "Haus 1" at the Möckernkiez in Berlin, Kreuzberg. In December 22 I was approached by the representative of the residents association, Dagmar Köppen and later commissioned by the association to help to design and produce mosaic Frieses for the 2 entrance areas together with the people living and working in the newly developed apartment block.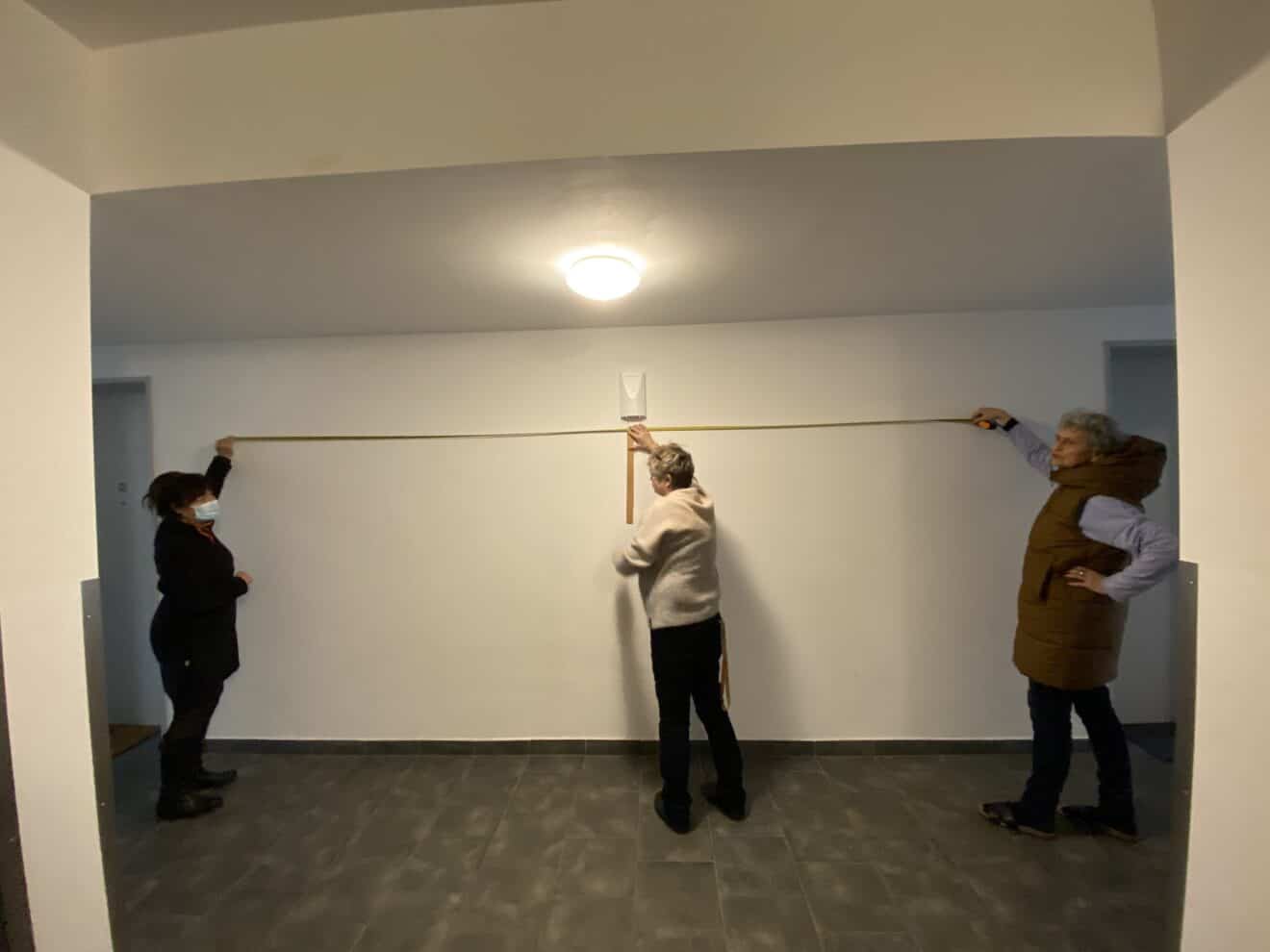 We started in January 2023 with a job walk to the two spaces that should be decorated with mosaic with representatives of the residents association. The decision fell to a fries made from different mosaic tiles each produced by participants from each residential unit.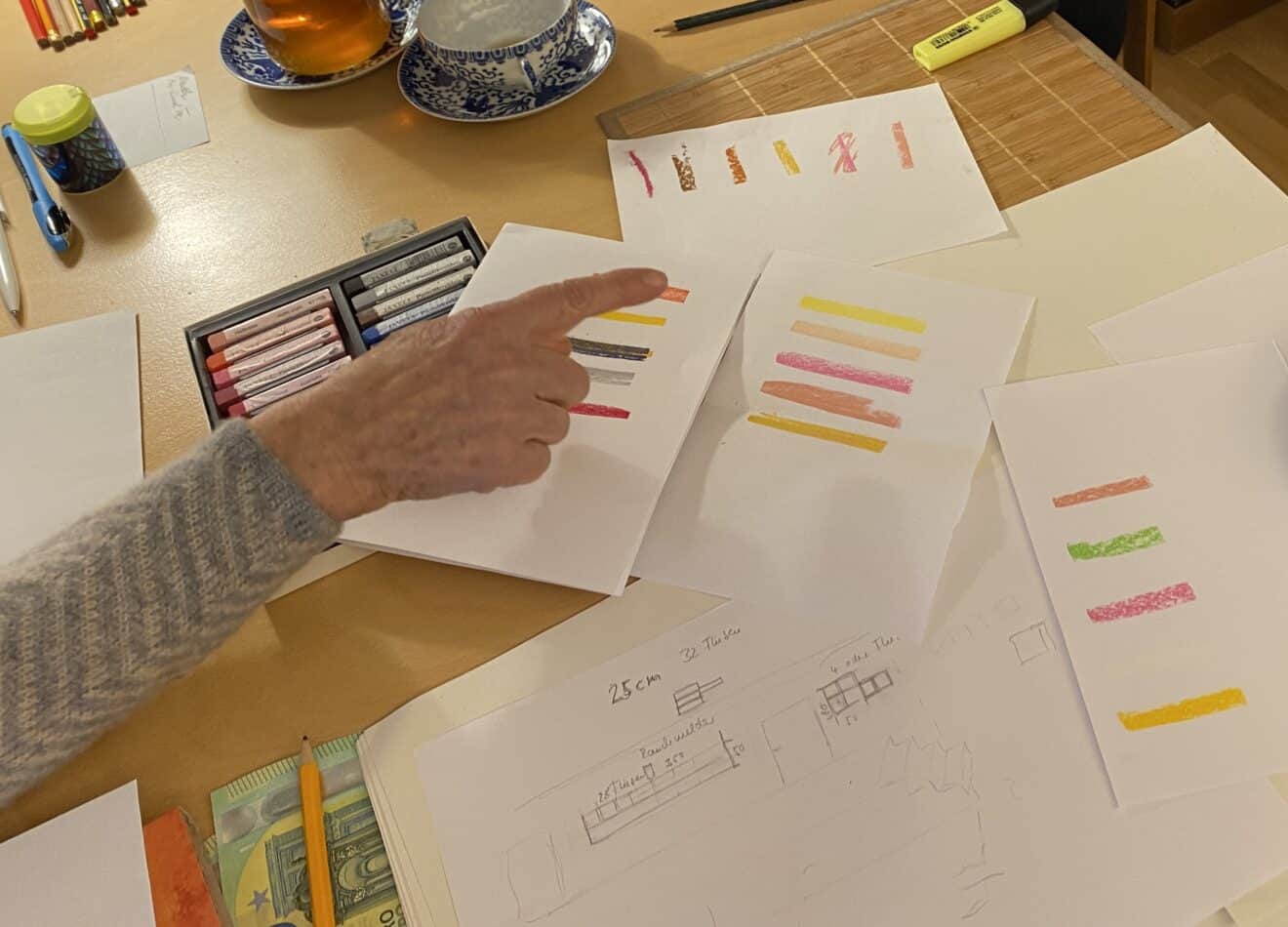 In an interesting process we decided collectively with 3 representatives and me on the colors of the tiles that we would offer to be used.
We wanted to get to 10 colors. After seeing the space where the mosaic shall be again we did a firstround were every one of us would select 5 colors from a large selection of crayons. Then we selected the colors that several of us had chosen. After a second round doing exactly the same we had 10 colors and everyone was happy with it. It took just 30 minutes to decide between 5 people!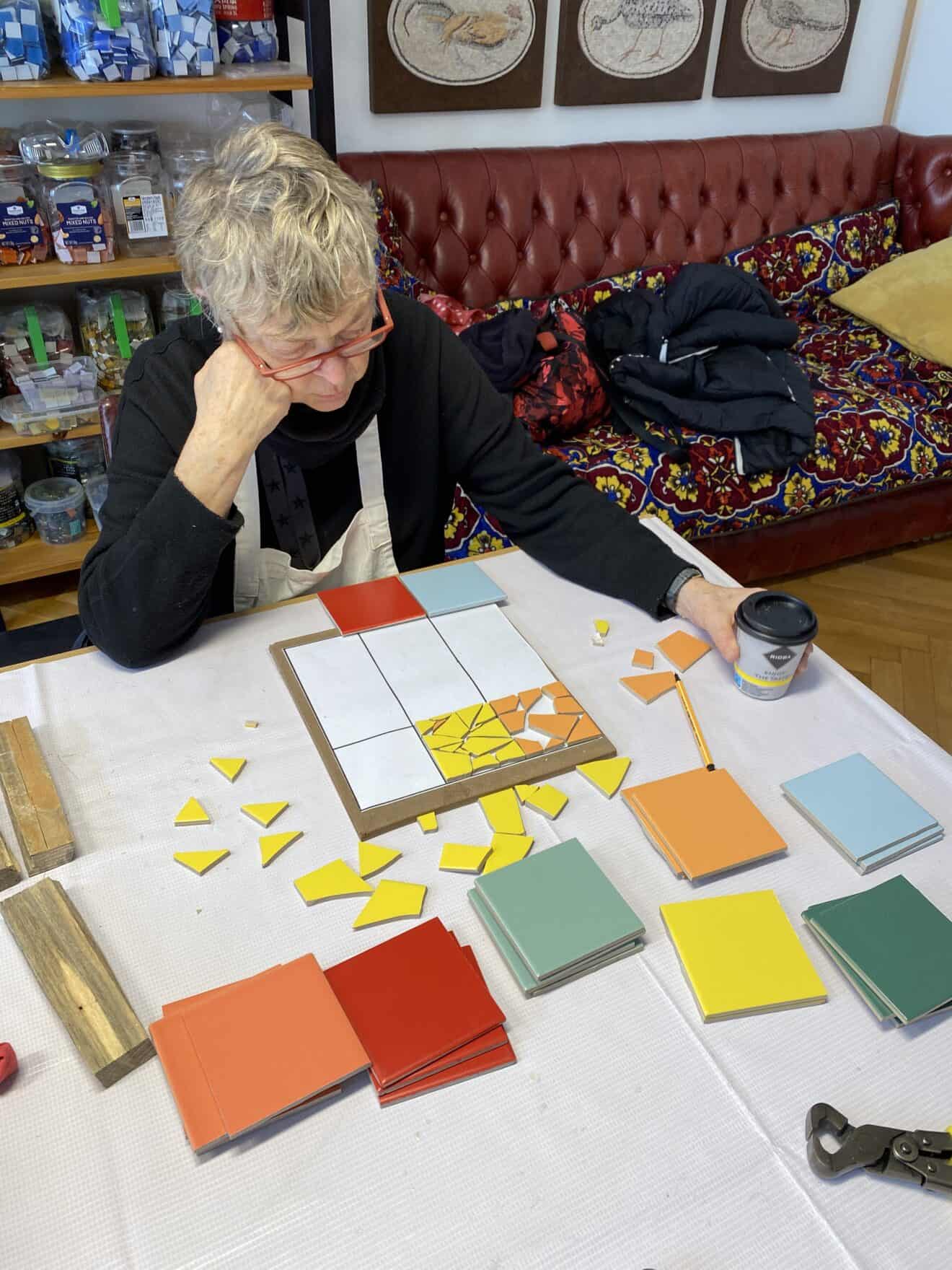 On Feb 21 Dagmar came to the studio to learn the Trencadis (broken tile) technique, that was developed by Antonio Gaudi and his workers.
During the weekend April 22/23 just one year after the inauguration of my previous community mosaic project in Beijing/China we will produce the tiles for one area with the residents of Haus 1 in two workshops.