This week it happened:
An aquaintance of Martin from the German embassy gave us the contacts for Hans, a plumber from Germany who works in the Embassy as a security guard. I called him to install our washing machine. Of course I could have taken a local plumber – but how would I have talked to him!
Whilst Hans and I are waiting that the dashing new washing machine finishes her trial run he offers me all sorts of services for connection with the worlds far away, phone and internet installation, German TV, but I wonder if he could help cutting that  tree trunk that lies around  in our garden and seems to be perfect to become a stand for the hardie!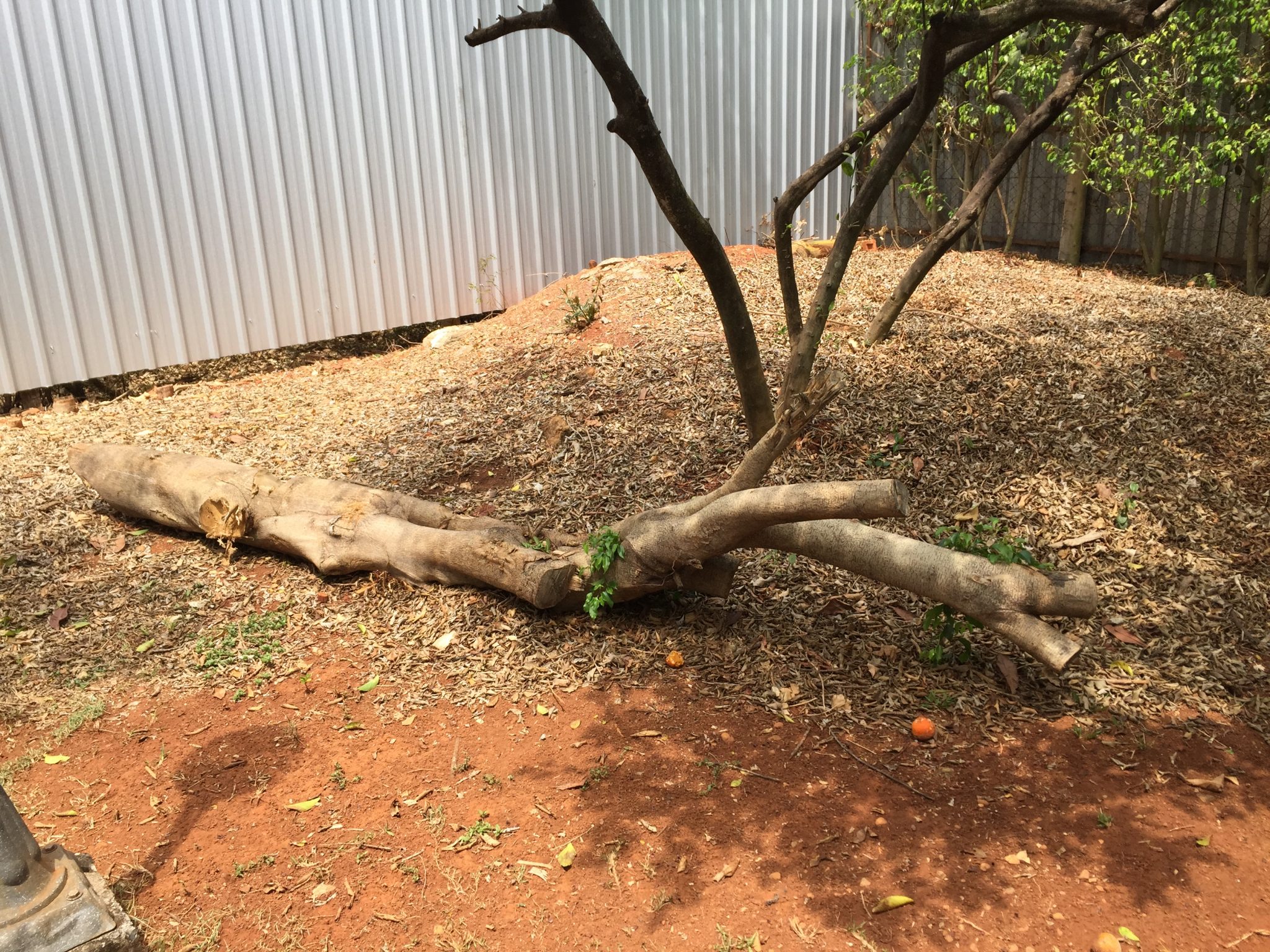 Hans knows the gardener Benno who also works in the embassy and comes from the community living in the south of Brasil  that emigrated to Brazil from the Hundsrück, a region with a  strong  German accent near Frankfurt/Main.
So Hundsrück – German – speaking Benno arrives at our house at the weekend and looks at the tree. He considers it not good enough for a stable foot to hold the bangs of the hammer. But he apparently has two pieces of trunks in his house and  he would come back next day to bring them.
And look, there he is the next morning: with two beautiful tree trunks in perfect hight, out of interesting tropical wood. Within half hour he has drilled the hole and the hardie  sits firm in the wood waiting to patiently cut millions of tesserae again.