In October I went back to Turkey to where I started to get interested in mosaics. It was a special pleasure to have 2 full days on my own to visit the 3 main mosaic places and indulge in these magnificent world of Byzantine mosaics. First I cued early to be the first one inside the Hagia Sophia to have an unobstructed view before the big crowd arrived.
The Great Palace mosaic museum, just behind the blue mosque, is always empty and a joy to appreciate the fine mosaics depicting nature and human life, one of the most beautiful mosaics found from the early Byzantine period (early 6 century CE) and beautifully displayed including very interesting explanations of the conservation process.
The late Byzantine mosaics 1303-1320 CE of the Chora Church are my favorites. Such fine works and lovingly depicted scenes of Stories the Bible are now to be viewed in full after years of conservation.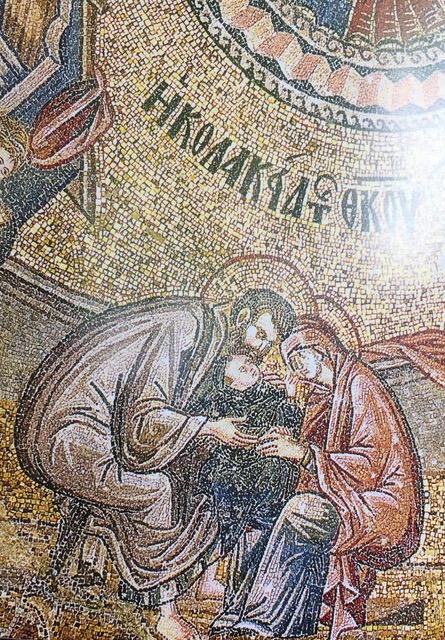 On my walk across Istanbul in the now hip neighborhood Balat I came across a mosaic tiled facade of a house clearly from the 1960s. Later my friend Gaby sent me some photos of a wall mosaic designed in 1965 by famous artist Bedri Rahmi Eyuboglu at the IMC art center in Beyoğlu . The color palette is strikingly similar. Who inspired whom? Coincidence?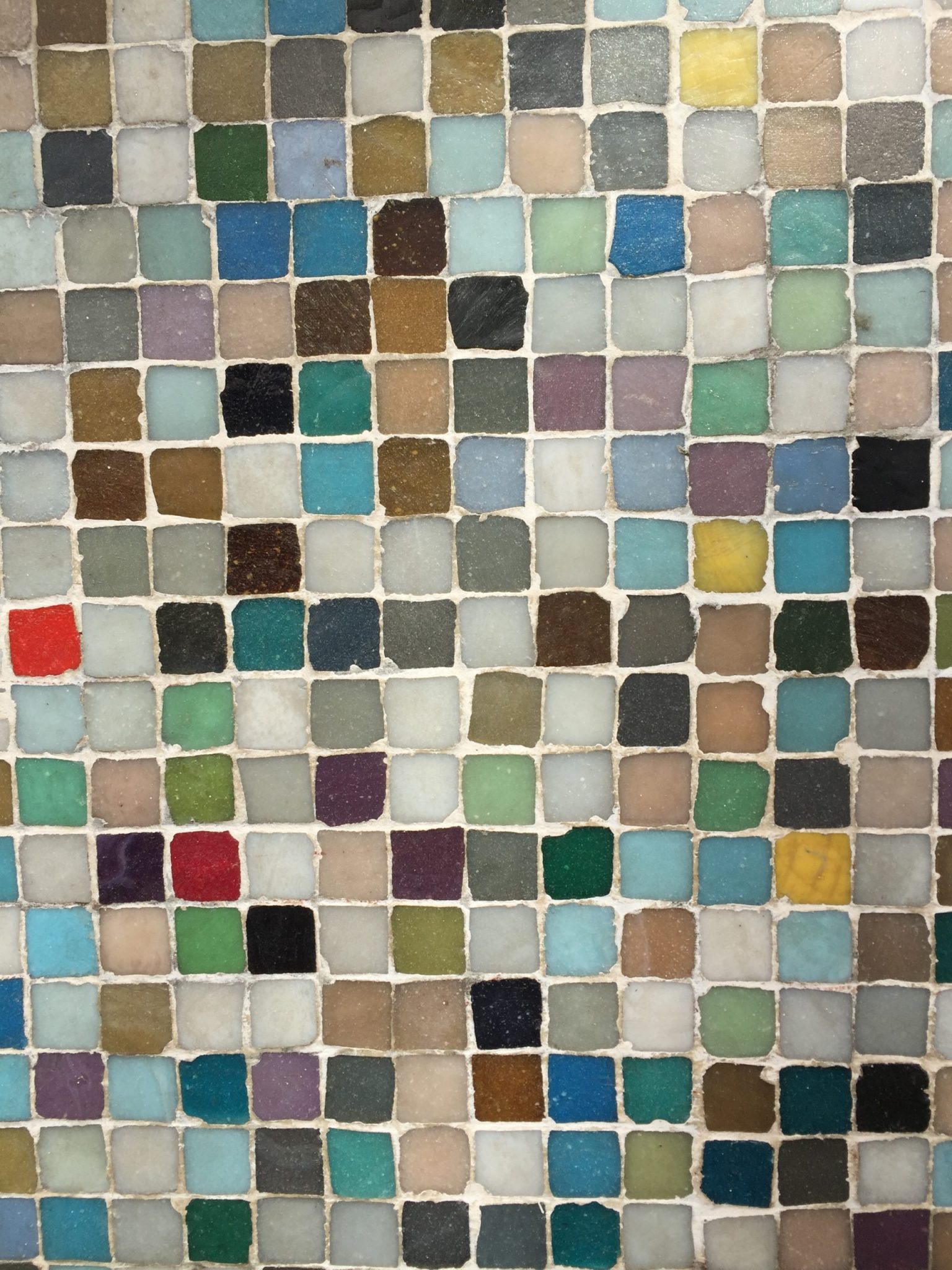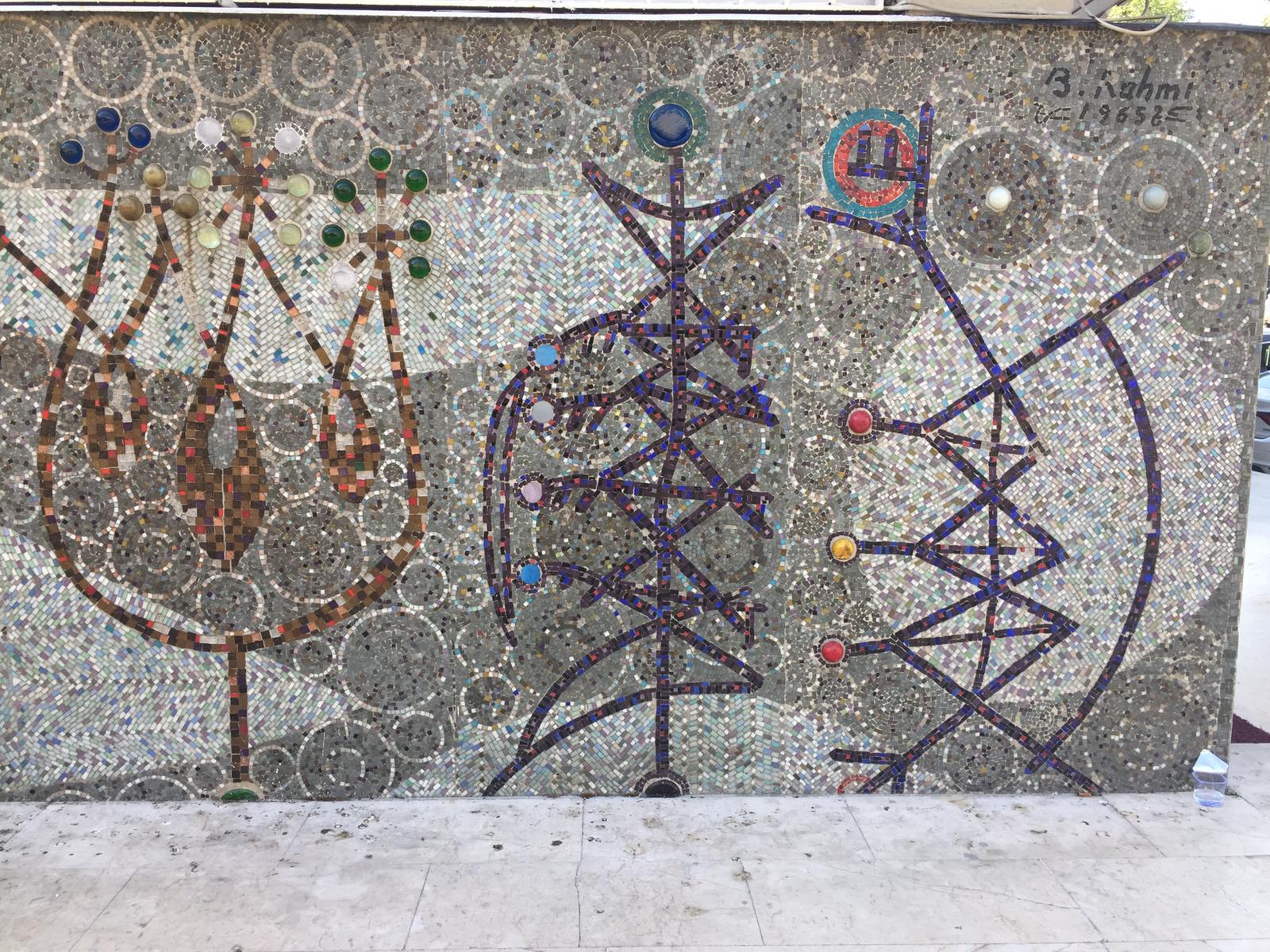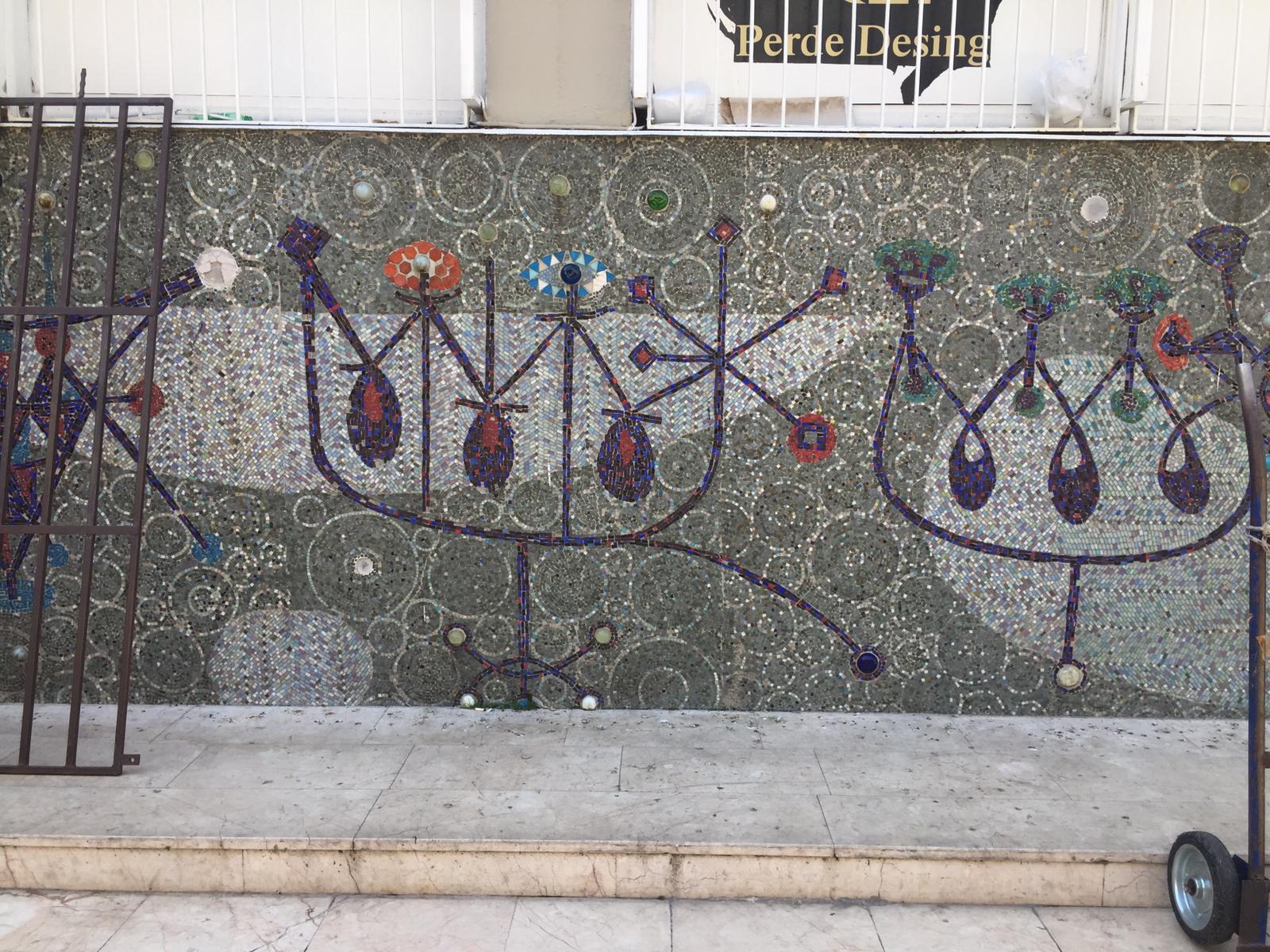 Then I spent a week at our house in Ayvalik discovering I had a fully equipped workshop there. So I happily started a little shrimp that didn't make it into the mosaic floor in 2015.