As part of my residency to explore the interfaces between mosaic and porcelain craft I went on an excursion to Jingdezhen, the birthplace of porcelain.
We took the train to ride slow into history. Porcelain production started first time in the world in the area around Jingdezhen in the 11 century. Here the craftsmen first experimented with the special earths found in the area that are needed to fire pure white and often delicately thin vessels. It soon became the highly sought and expensively traded "white gold".
Jingdezhen is a small city in the middle of China. Everyone who has a window to the street sells porcelain or pottery. Even the street lamps are exhibiting porcelain.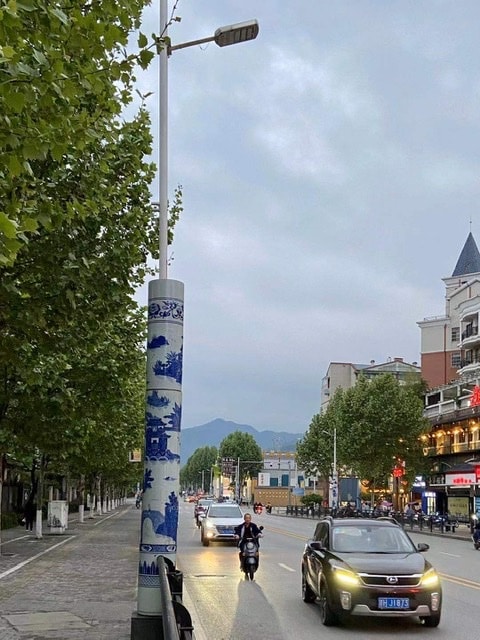 Unfortunately the historic area with the ancient kilns dating back to the 11 century was under reconstruction. See below.
But the large porcelain museum at the city fringe shows a detailed history of porcelain craft on 4 floors. 
It was nice to see the craft very much alive and we could lay hands on the pottery wheel feeling the soft clay molding under our fingers. Click on the image above to see more