Pique Assiette is a mosaic technique that was invented around 1930 by a grave yard digger in Chatre in northern France.  He decorated his house in- and outside with shards from broken plates and cups. "Pique assiette – Picked up plates" since then has developed into a well known mosaic technique. I would say in the past 10 years the technique saw a revival. Famous artists like Gila Rayberg in the US use this technique masterfully to make their projects.
When SuNan from the porcelain studio Caicifang in Beijing contacted me about an exhibition of my mosaic art and workshops in their studio, I was intrigued to use this technique with ancient Chinese porcelain shards.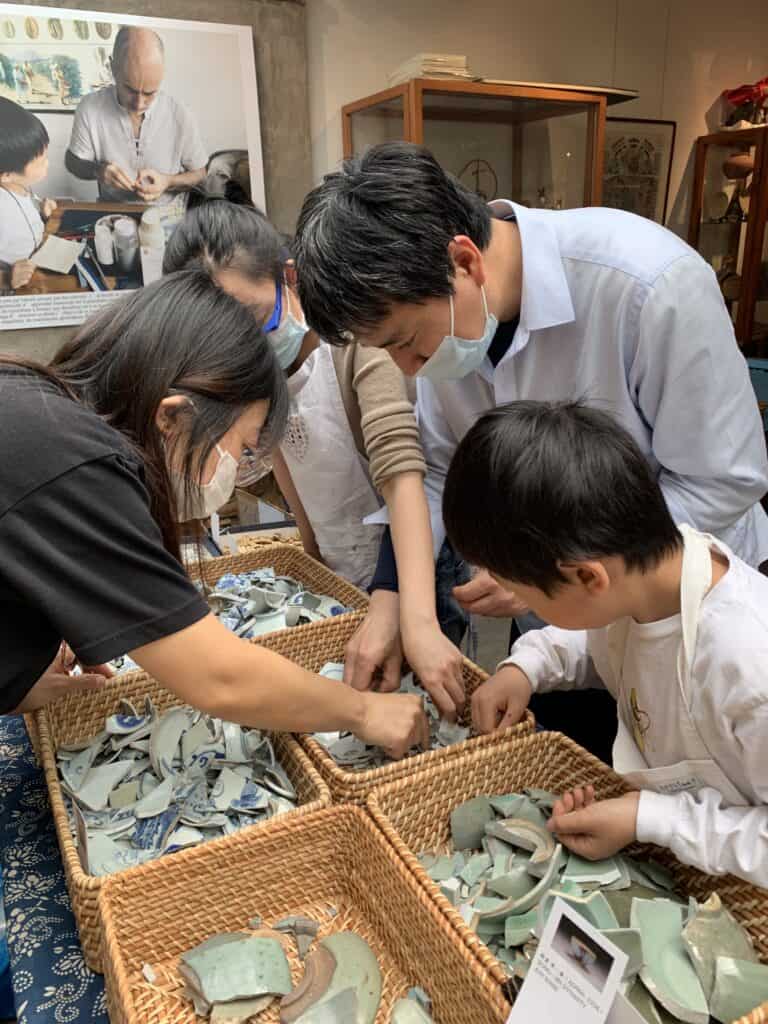 One of the neighbouring shops of Caicifang is a sculptor who makes the mascot of Beijing – the rabbit god in many different shapes and colours. There is a lovely story about this mascot:
The rabbit is the pet of the moon goddess Chang-e. When there was a plague in Beijing and inhabitants of the city fell ill and died, it pitied Chang-e and she sent her pet the rabbit down from the moon to Beijing with healing herbs to help cure the people from the disease.
I picked this motive for the workshops for this very timely story during the pandemic and of the simple features of a rabbit – his ears.
The workshop became a hit. The ancient shards with their multifacetted  patterns and forms let many funny creatures appear. What fun this was.