It was pretty quiet in terms of mosaic moments in June. Still living in a serviced apartment I immersed into studying Chinese with my wonderful teacher Ling. This language is so illustrative and it brings me immense pleasure to discover the construction of some words – like woods is the characters of 2 trees and forest are the characters of 3 trees. Yesterday I could buy a pair of trainers all in Chinese, speaking about the size, stating which color I like and which not, asking for the price and understanding the numbers! Every small situation when I understand a person or manage to make myself understood lets me jubilate.
Not that I am very advanced: the day before yesterday I took a DIDI which means younger brother in Chinese – the equivalent to Uber in China). The driver was very friendly and talkative. When I told him I am from Germany he started to give me a long talk about something with Germany and USA and food – Chi (in Chinese). My imagination run wild that he was talking about the western style of eating and that we bring bad unhealthy food to China. When we stoped at a red light behind a Mercedes, he exclaimed "Ben – Che" and pointed to the Mercedes Star. And then it dawned to me that of course he was not speaking so agitated about food – Chi but about cars – Che! Germany – Mercedes – "Ben-Che"!
Studying Chinese and exploring the city of Beijing gave me enough distraction whilst waiting impatient for the apartment to become free. Beijing is a world class city. We heard already renowned orchestras from Germany, Switzerland and Hungary in the fantastic National Centre of Performing Arts, listened to classic Jazz, strolled through the lush green parks and sit almost every night in our local Italian restaurant enjoying the hot&dry evening winds. I joined three excursions on Chinese traditional food to the small winding streets of the old city and reluctantly stepped into the clinically clean bakery shop of Holiland, to buy my Sunday piece of cake which to my surprise are very yummy, vanillin fragrant, heavenly soft baked goods in much state of the art packaging.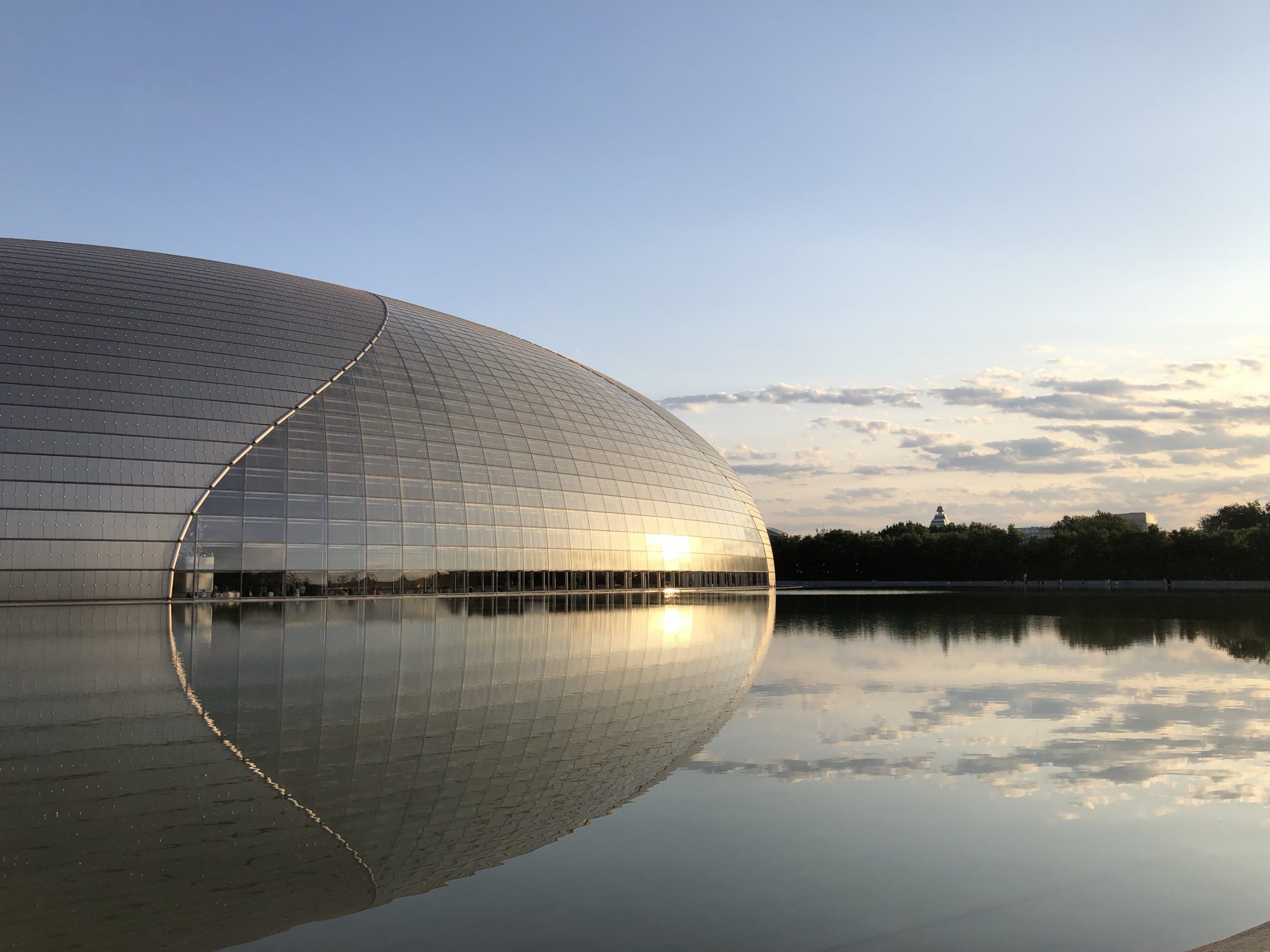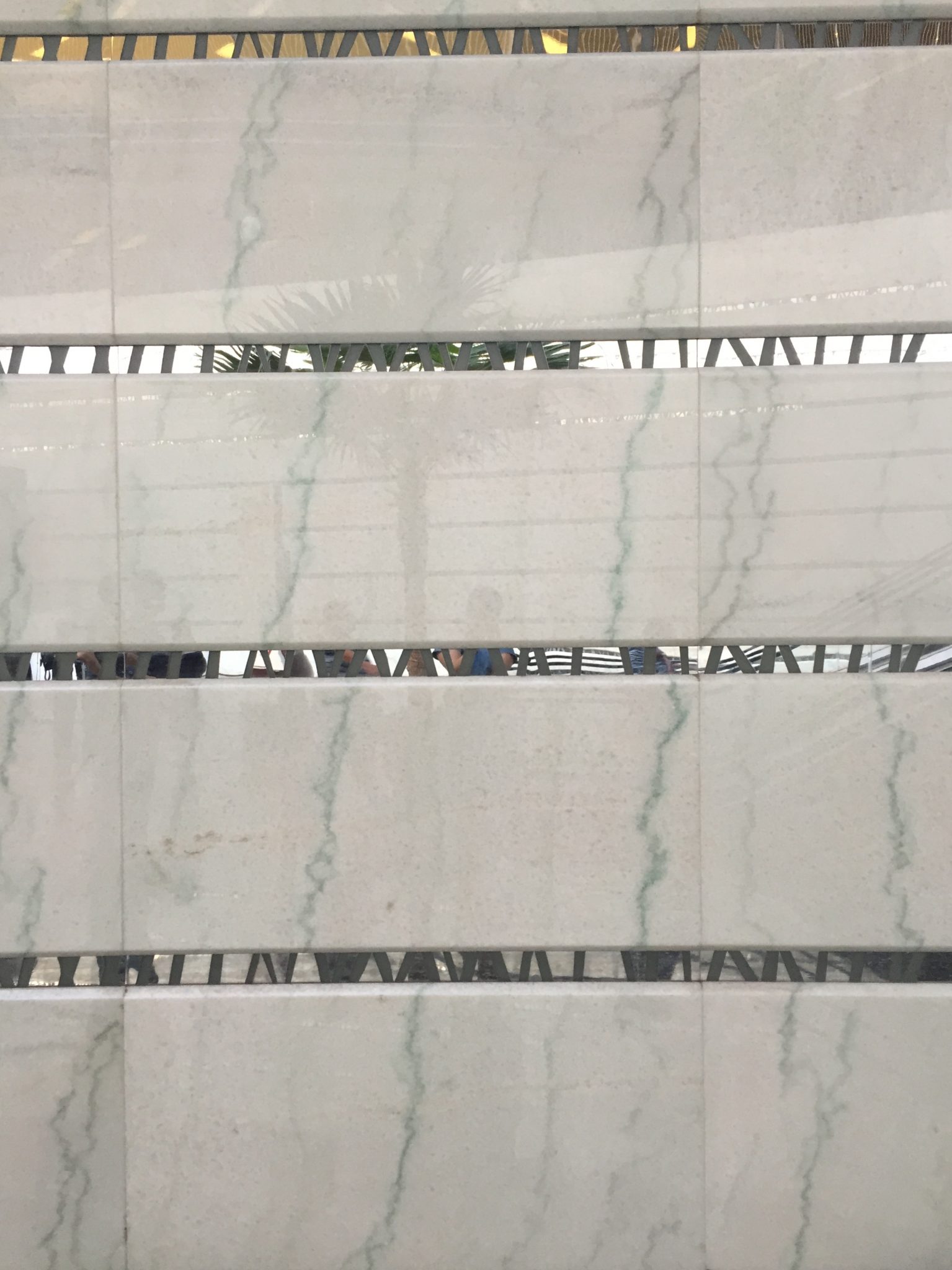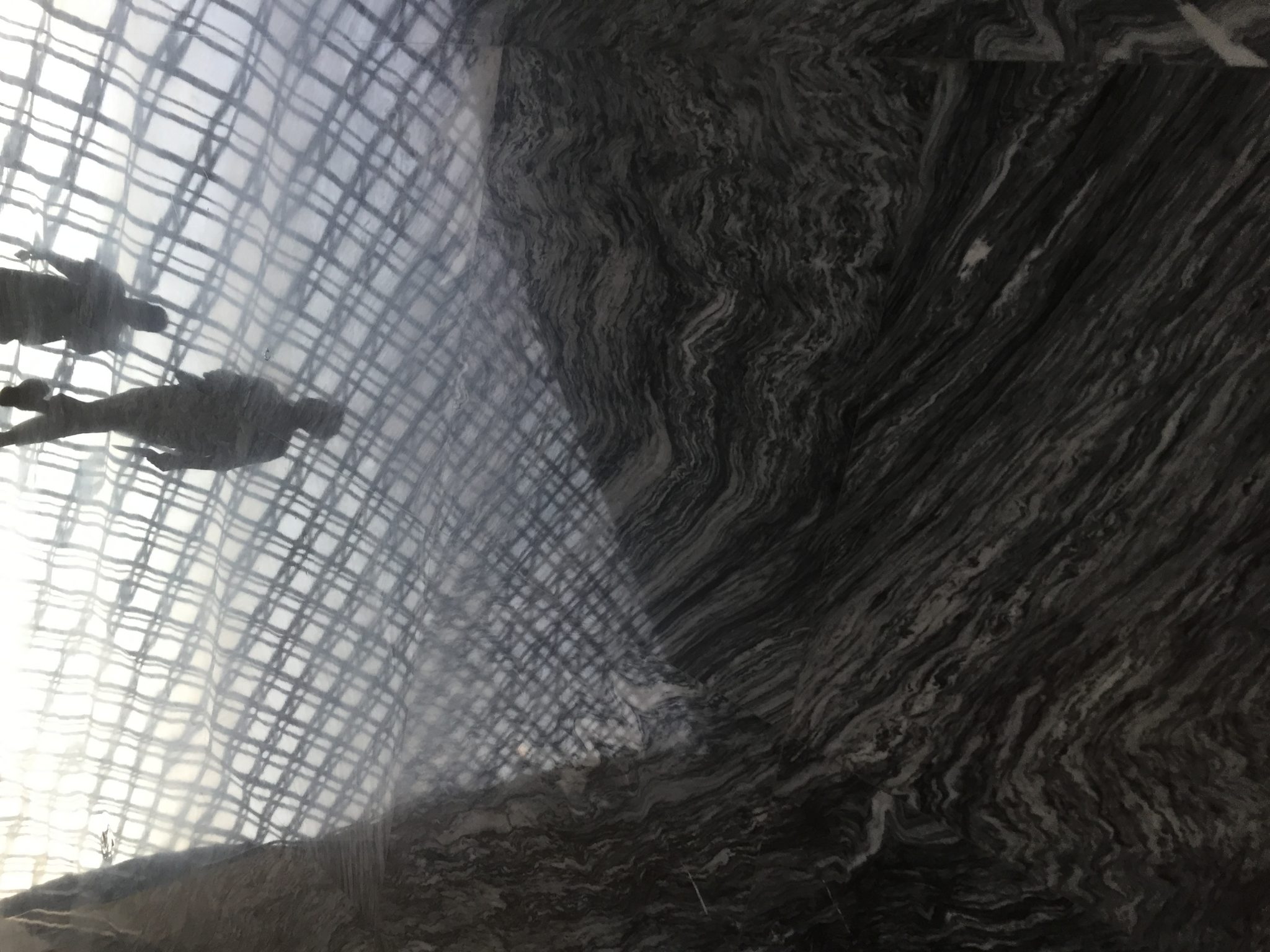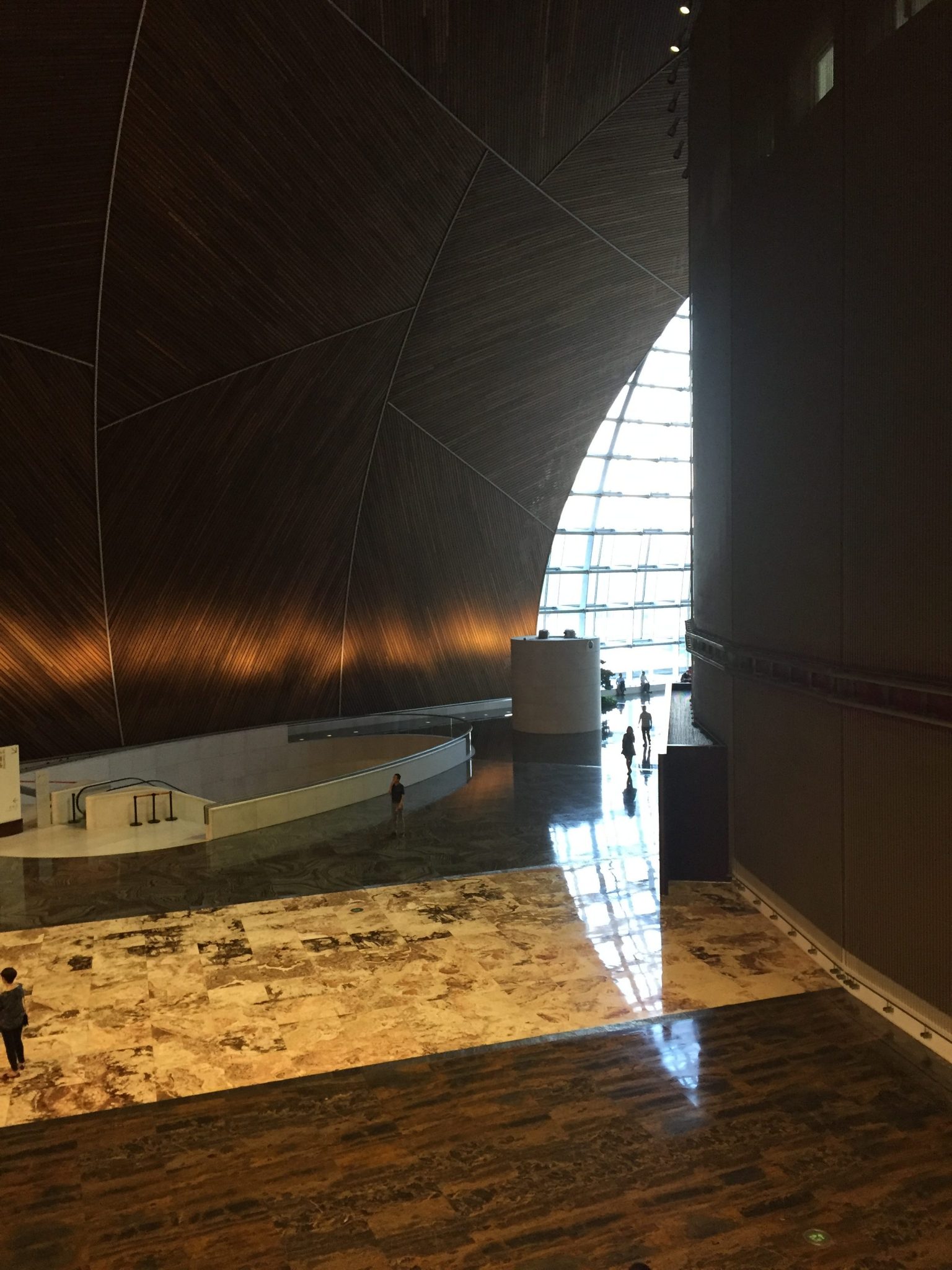 Fotos from the National Centre of Performing Art and tile design in Ritan Park.
In my March blog I told you about the stock of material that miraculously found its way to me here. Two weeks ago I went to my friend Sanny's house who secured the stock for me in her garage and did a day of sorting and stock taking. These are the samples of the material I have. A pretty colorful mix, not a lot of everything but a good reference for what is available here from the Taobao Internet shopping platform. They are mainly glass tiles in many variations and colors: opaque, glossy, in tinted mirror, in glitter, metallic, with and without pattern and ceramic and natural stone too. An amazing variety!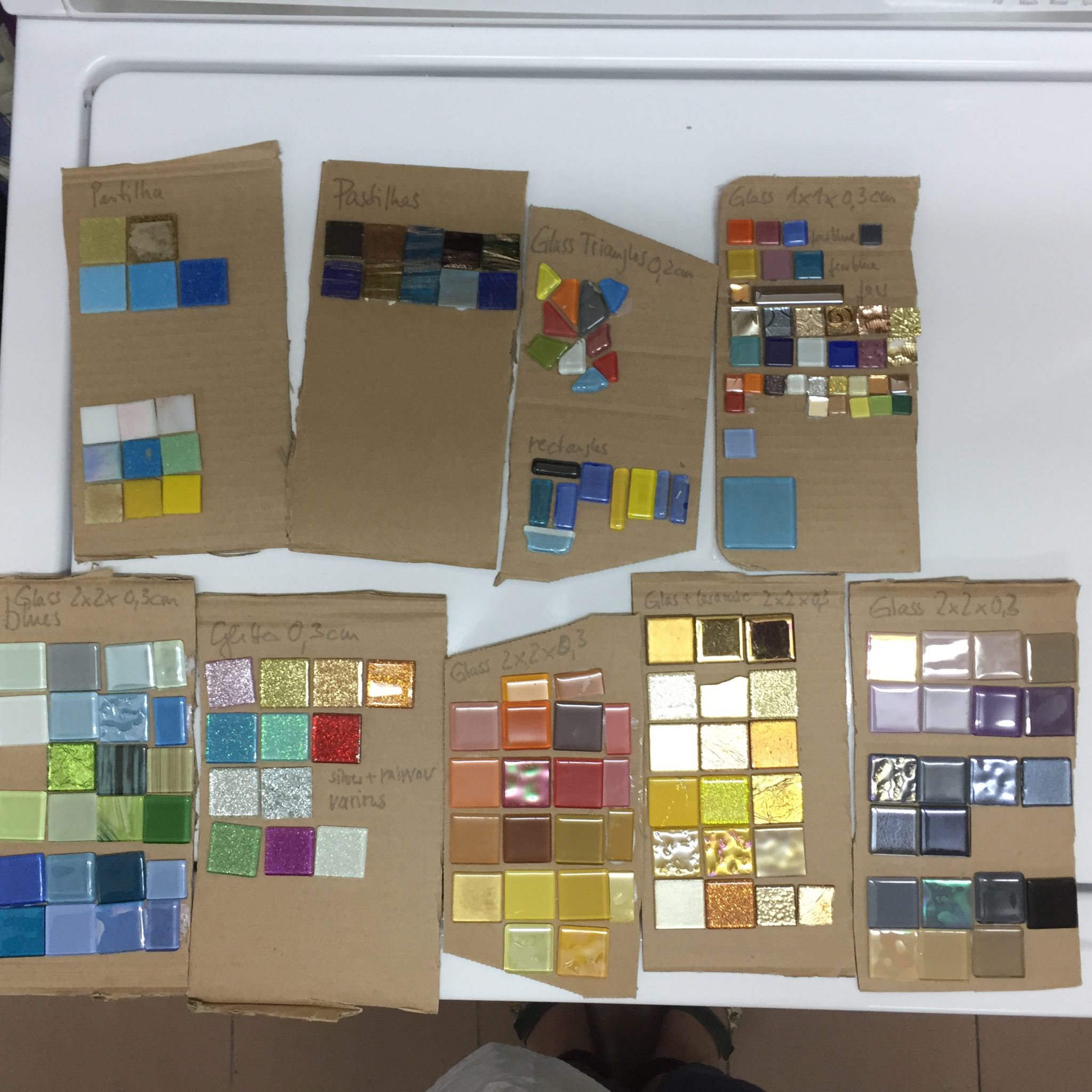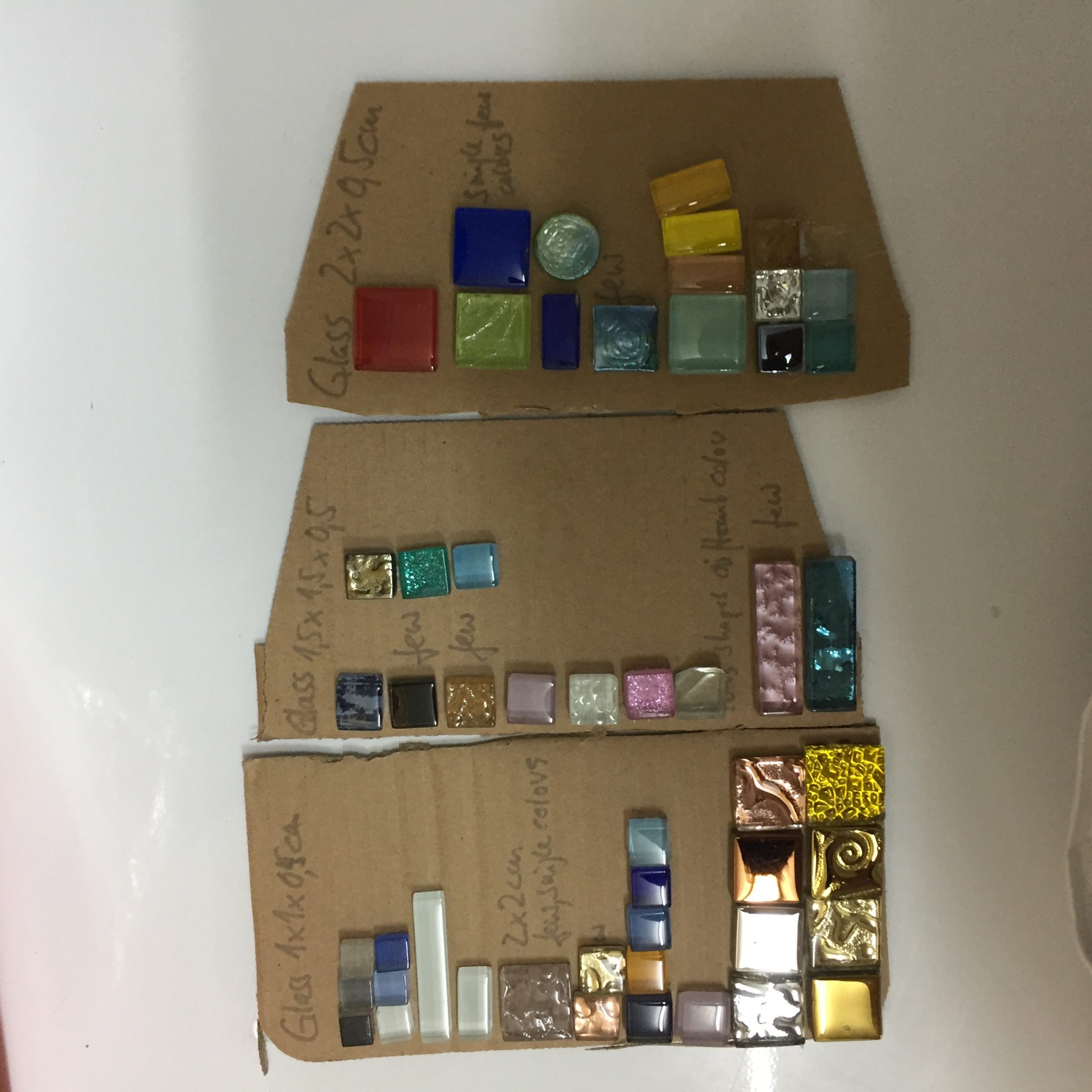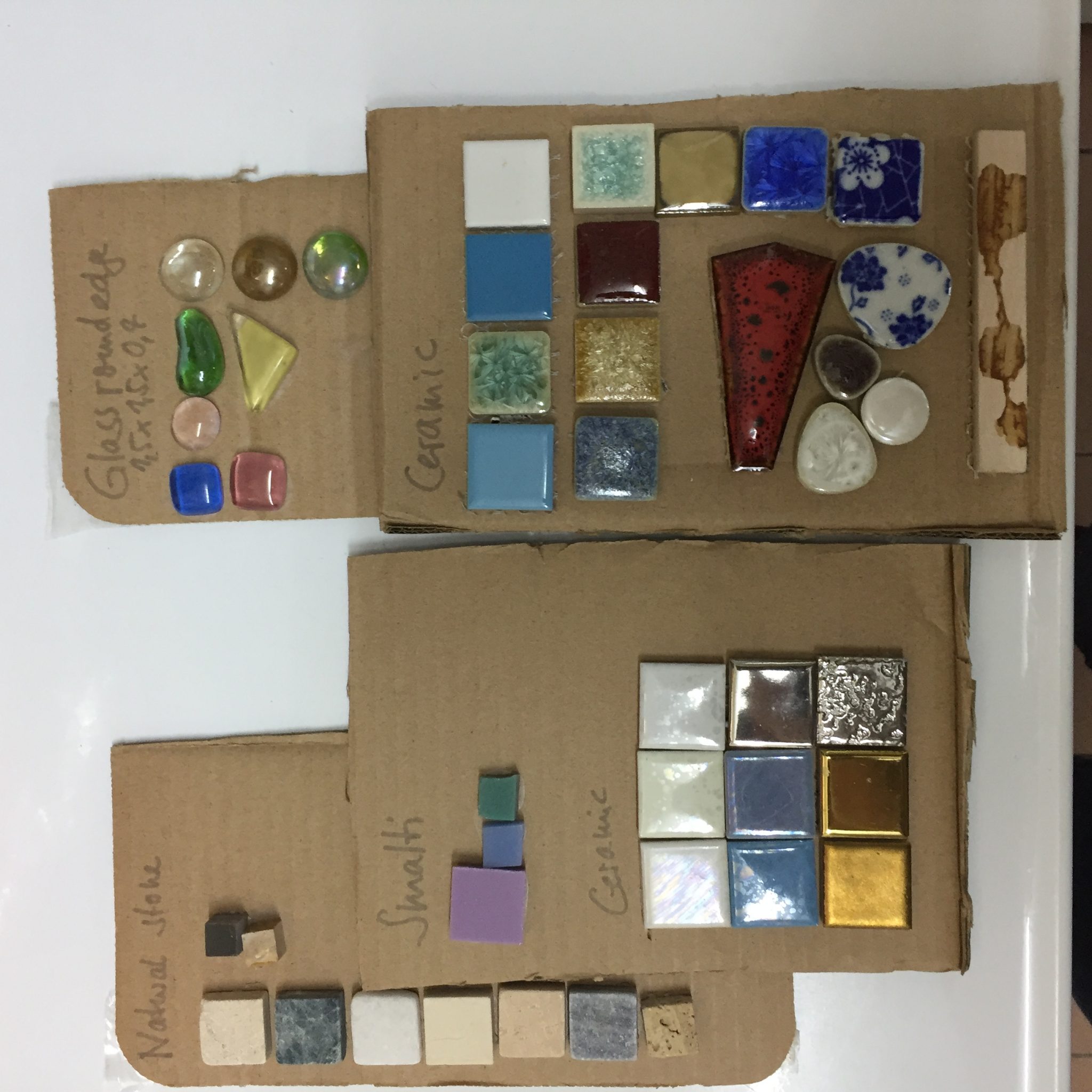 My senses loved to discover colors, touch surfaces, measure hight, and ideas started to develop what type of mosaic could derive from all this. I can not wait to have my workshop back! Coming weekend we will move into our new home where the attic will become my new reign. I sooo much look forward to this.