What comes in mind when you think of mosaics in Barcelona? Certainly Antonio Gaudi. But I was surprised when during the 13th ICCM conference we were shown the gems of mosaic conservation in Catalonia and there was NO Gaudi amongst them!
Let me take you to these places: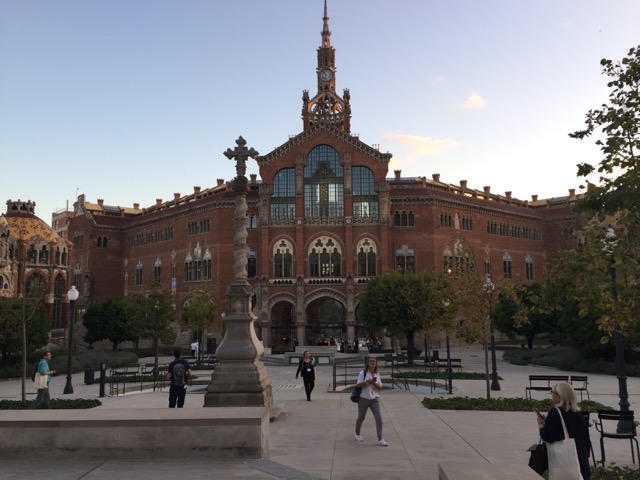 This is the Recinte Modernista Sant Pau.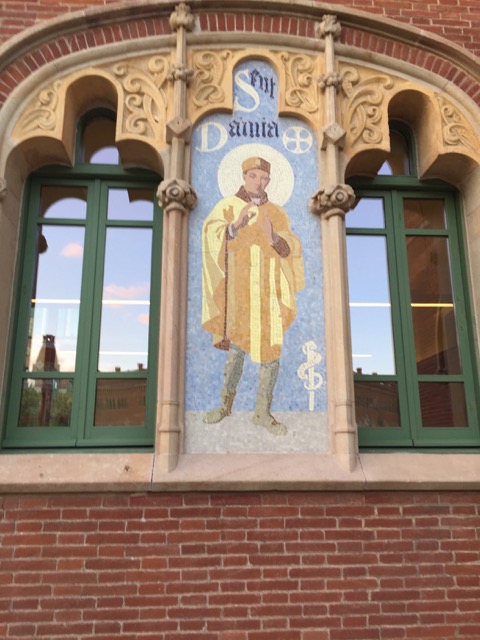 Build between 1902 and 1930 it became UNESCO World Heritage in 1997. This is a mosaic on a facade depicting one of the patrons of the hospital Sant Damia.
The architect Lluís Domènech i Montaner (1850-1923) was one of the outstanding figures of Catalan Art Nouveau (Modernisme). For the decorations of the buildings mosaics were used everywhere using floral motives to bring nature into the buildings and to the hospital beds.
Another gem of art nouveau buildings richly decorated with mosaic and also stained glass works is the Palau da Musica.
The Palau de la Música Catalana was built between 1905 and 1908  also by the modernist architect Lluís Domènech i Montaner as a home for the choral society Orfeó Català. Most impressive is the row of columns richly decorated with floral motives on the balcony of the intermission room.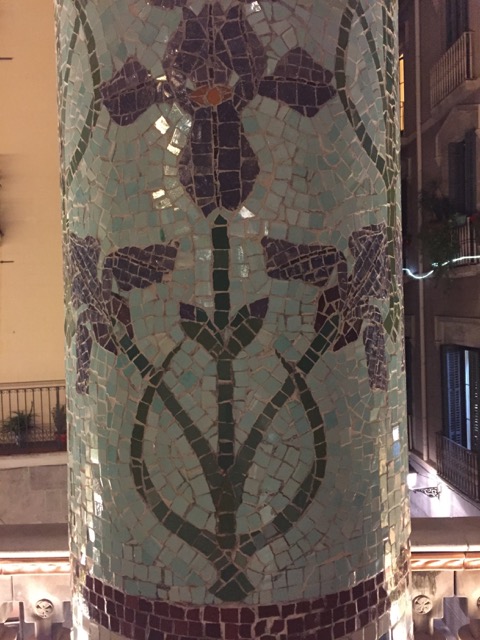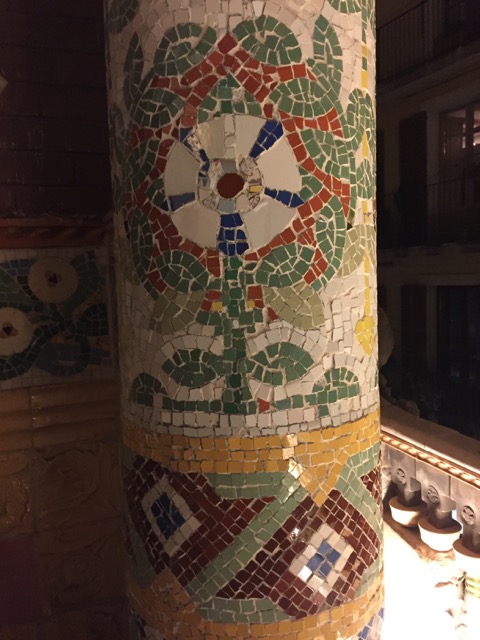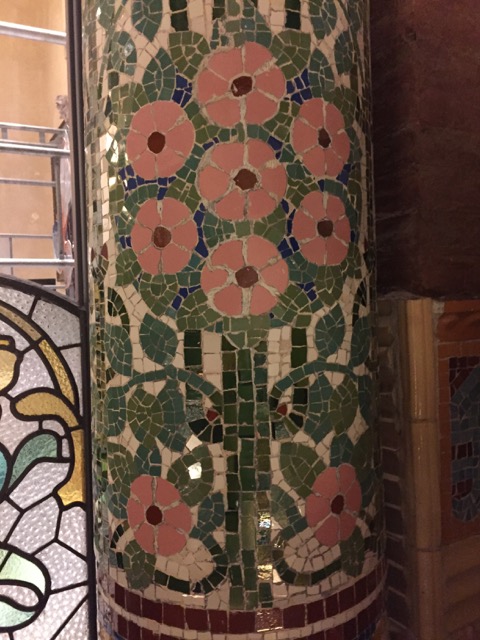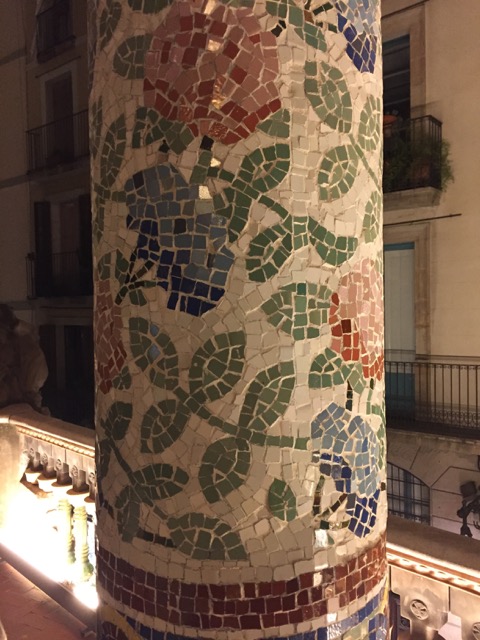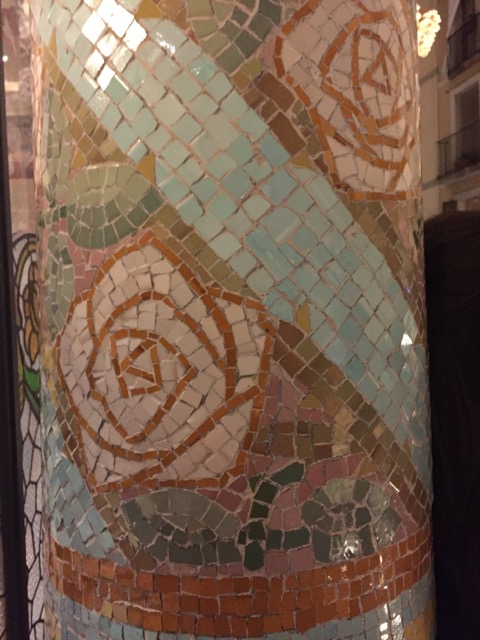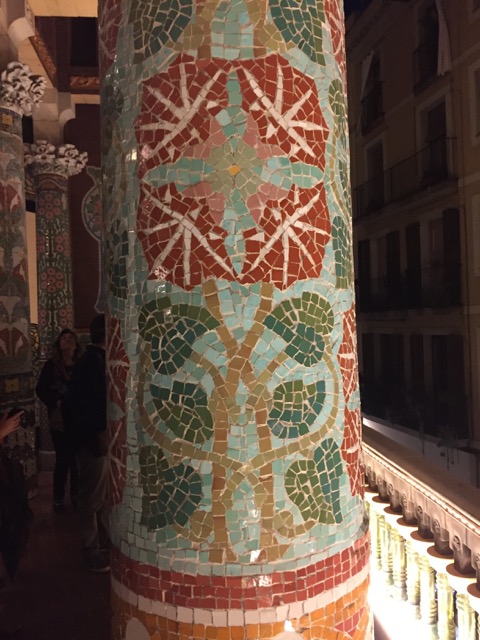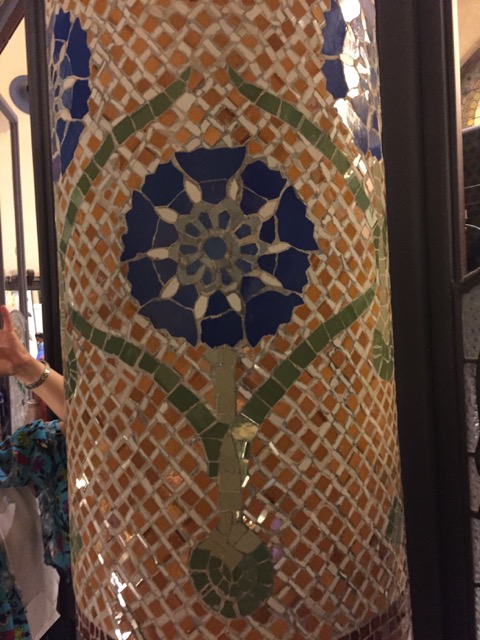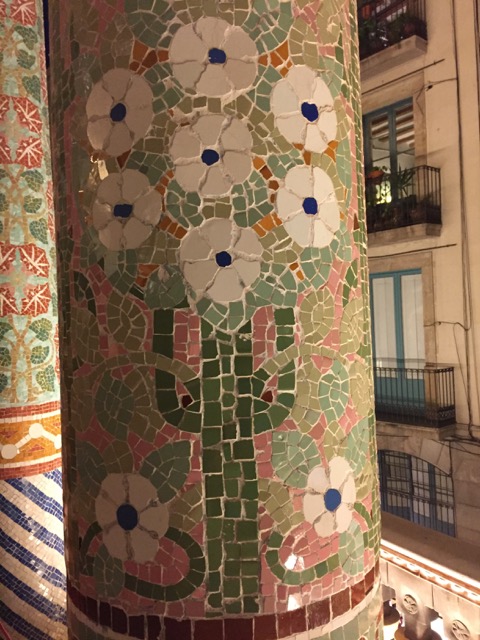 On my final day in Barcelona I visited  Park Güell Gaudi's unfinished work of a whole new garden city.  The mosaics in the park are famous because of the trencadís technique that Gaudi rivived.  Being under reconstruction I did not go into the area with his famous mosaic works but rather enjoyed the marvelous  views from the park onto the city.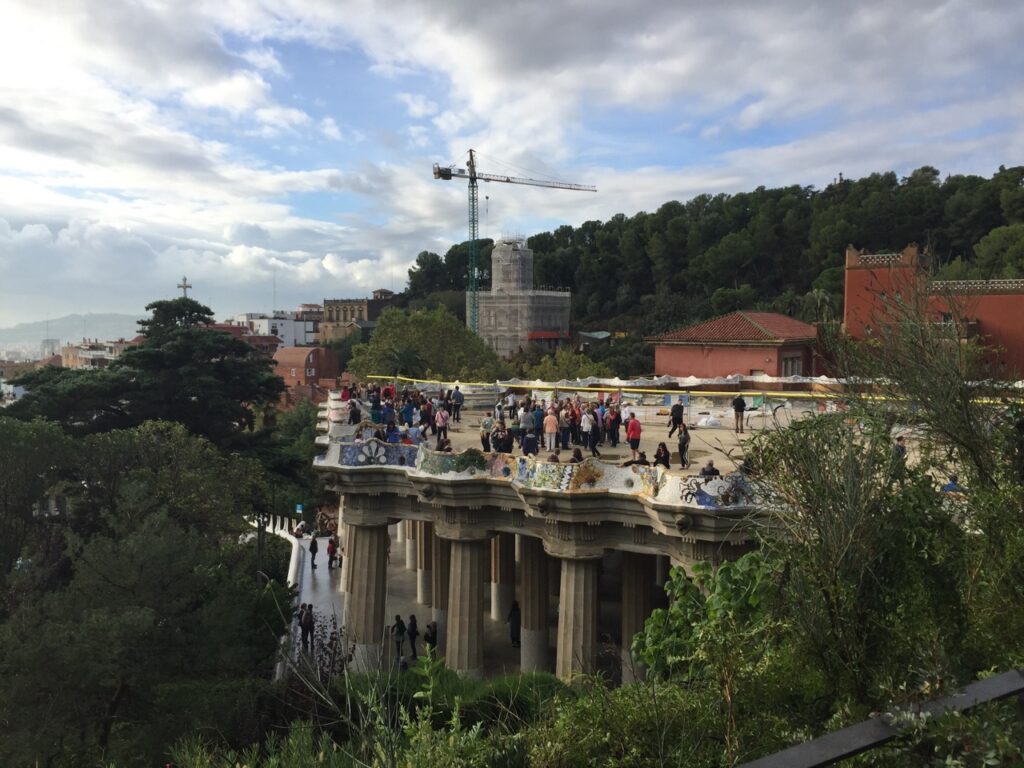 Coming back to the ICCM conference that brought me to Barcelona, I just received a thank you letter from the president of the Foundation – Roberto Nardi – stating:
"we had a full 255 participants, while contributors from 35 countries shared their work through 48 paper presentations, 59 posters and 15 videos. Each of these overall achievements represents many communal and personal successes. The sessions dedicated to modern mosaics were received well and succeeded in our goal to expose our members to new materials, techniques and technologies"
I congratulate the organizers in Barcelona in having chosen the best place to get exposed to modern mosaics.
Video as a technique for documentation of projects was also one of the new features of this conference. Wait for my next blog to see my involvement in this!