Yesterday afternoon at the Muzzio mosaic workshop the bell rang. It always rings when one of the 4×8" (1x2m) mosaic boards is finished. Everyone stood in awe around the table. The mosaic depicts symbols of 3 cultures: a brown and black checkered and a green thiestel head for  Scotland, blue pastell colored flowers on a white background standing for Sweden and a sparkling humming bird representing the Amah Mutsun culture which were the Indian population that lived here around Watsonville for thousands of years before the Spanish came.
The population of Watsonville is characterized by many waves of immigrants that came to work in the agricultural industry since centuries. People from all over the world were drawn to California to make a better living through manual labour on the fields. Now the population of  Watsonville is 85% Mexican.
From a small exhibition about the history of immigration and agriculture at the Watsonville public library I took this quote: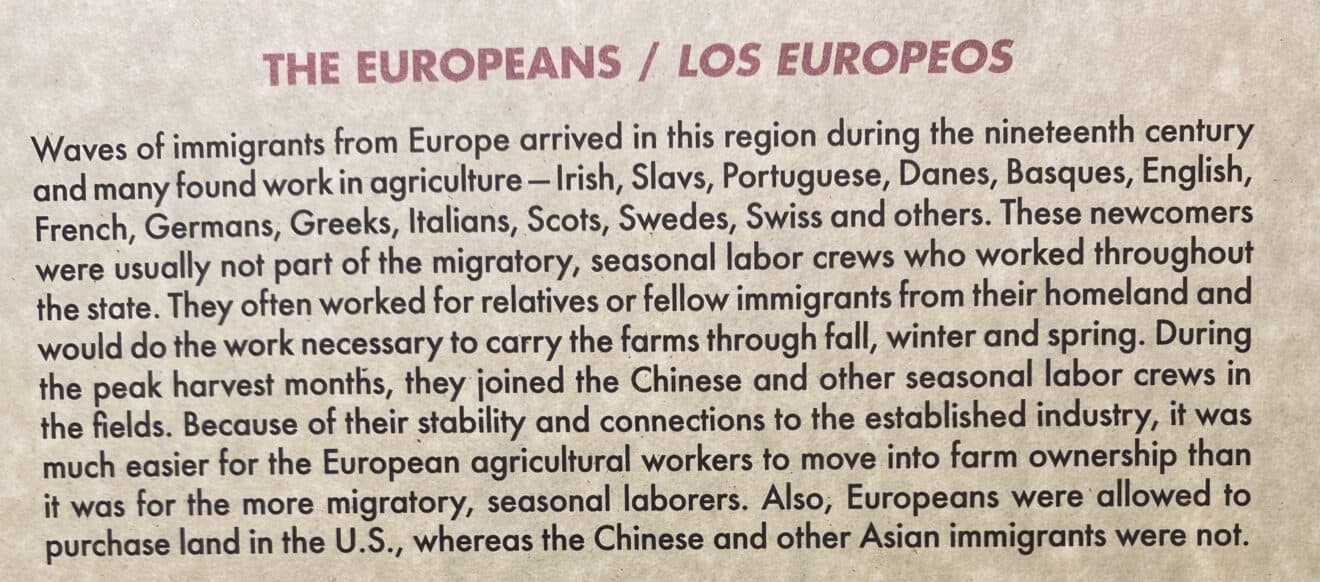 This is a 5 year community art project to decorate the city garage entirely with mosaics featuring the cultural roots of the people of Watsonville. Last week I was helping to shape the birds wings 🙂 The Hummingbird in the Amah Mutsun culture stands for the controlled fires they set to their land to promote the growth of seed bearing annuals. The flapping of the wings of the hummingbird resembles the flapping of fans to control fire.